Botox Like* wrinkle and line reduction
If you're thinking about Botox like* facial treatments to reduce lines, and wrinkles on the face and eyes, the most important considerations should be your safety and the expertise of your practitioner. We certainly feel this was and our most important consideration is YOU - your safety and your results.
Choosing a highly qualified practitioner is key to receiving a safe treatment and achieving the best possible results. At Reveal we insist on the most skilled and highly trained staff. Botox like* facial treatments and fillers are all performed exclusively by Mr O'Neill a consultant Plastic Surgeon. Mr O'Neill was on the Council of the British Association of Aesthetic Plastic Surgeons for 3 years and Treasurer of the British Association of Aesthetic Plastic Surgeons for 3 years. He was also Regional Speciality Advisor in Plastic Surgery for 8 years. By visiting Reveal for your Botox Like* treatment, you can look forward to excellent results, knowing you're in the safest hands out there.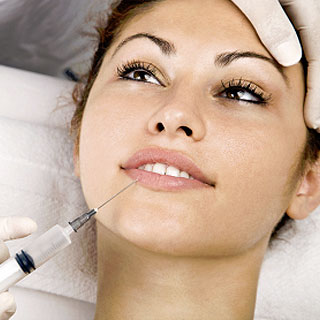 What is Botoxlike* facial treatment
Put simply it is the protein and neurotoxin Botolinum Toxin. The protein is used cosmetically as a muscle relaxing injection for the treatment of wrinkles and lines.
Why consider this treatment?
As we age, skin loses its elasticity, and dynamic wrinkles begin to form. Fine lines can make us look older than we are, or can ruin otherwise healthy-looking skin. Wrinkle Relaxing Injections are the most popular non-invasive treatment in the UK and worldwide, with over one million people having undergone it.
The Treatment
Botox like* facial treatments is the most effective skin treatment for subtly tackling the appearance of deep lines and wrinkles. It also prevents new lines forming by relaxing the facial muscles and reducing excessive facial movements.
The Results
Lines and wrinkles will be smoothed out and you'll be left with a youthful, glowing appearance.
Downtime
None. You can go back to work with none of your friends or colleagues the wiser. A small number of clients experience minimal bruising.
* Botox is a registered trade name of Allergan, Irvine, Californin