Gelish
A unique nail treatment which can last 10-14 days. Gel polish is cured in an LED lamp for at least 30 seconds. Gel polish will leave you with flawlessly stunning nails.
Minx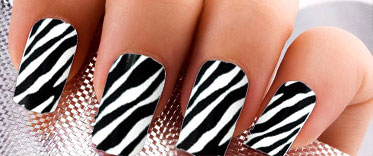 Fun and funky foil wraps for your toes which last up to 2 weeks. Minx Nail coatings are available in graphics, designs and metallic finishes, and can be applied to natural or artificial nails through a process using heat and pressure.
File and Polish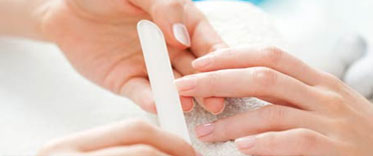 Hands or Feet file and polish.
File and French polish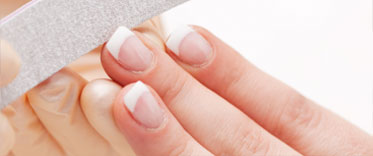 A french file and polish treatment can be either hands or feet. Nails are cut and shaped into the desired shape. Nails will then be perfectly painted with a perfect french white tip.
Manicure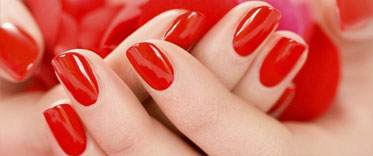 A full nail make over. Filing and shaping of the nails, full cuticle work and a hand and arm massage and finished with an OPI nail polish of your choice.
Luxury Manicure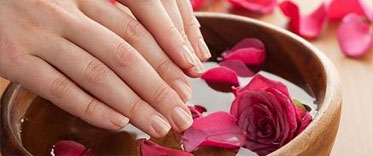 All the benefits of our regular manicure but with the addition of hand and arm exfoliation, followed by a 'hot mitten' aromatherapy treatment for maximum miniaturisation, leaving you with heavenly hands.
Pedicure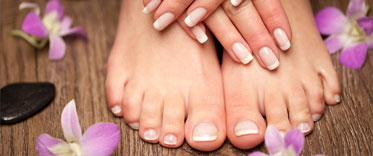 A total treatment for the nails, feet and lower legs. File and shaping of the nails, full cuticle work, foot rasp for hard skin removal and a full foot exfoliation, followed with a lower leg and foot massage, finished with an OPI nail polish of your choice.
Luxury Pedicure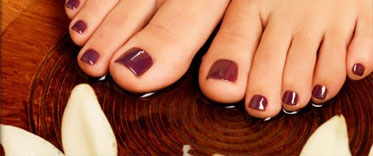 All the benefits of a regular pedicure but with the decadent addition of a full foot mask and a heated boot treatment for maximum moisturising and a soft to the touch feel, leaving you with top tootsies.
Gel Nail Extensions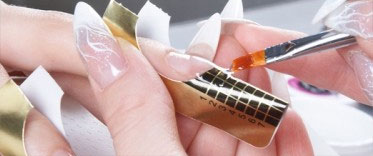 Gel nail extensions are very similar to Acrylic nail extensions. the only real difference being that the gel nail extensions need to be cured under the lamp for atleast 30 seconds.
Acrylic nail extensions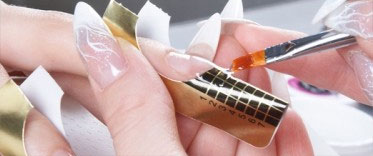 Acrylic nail extensions are a perfect way to add strength and shine to your nails. Acrylic nails include either a french or natural tip .Infils will be needed after 2 weeks.