Plastic and Reconstructive surgery consultation
Mr Sam Norton, Consultant Plastic and Reconstructive Surgeon MBBS, FRCS Ed (Plast), MSc Aes Plast Surg
Sam Norton consults at Reveal Beauty in Bradwell and is available in a relaxed and informal environment to discuss any cosmetic procedure you might be considering.
Consultations are completely confidential between Sam and yourself.
Sam offers a private patient clinic at Reveal Beauty Clinic monthly, as well as operating within the NHS at the James Paget and The Norfolk and Norwich hospital as well as Spire in Norwich.
Sam offers Botox fine-line treatments for the face and eyes at the salon as well as fillers and some other minor procedures.
For more in-depth treatments and procedures Sam will consult locally at Reveal for your convenience but will often carry out the proceedure in a purpose built facility in Norwich.
Making an appointment is easy and fast whilst enjoying the piece of mind that your advanced beauty treatment is being carried out by a highly qualified and experienced professional.
Some of the treatments carried out by Mr Sam Norton are:
Arm reduction & arm lift
Breast enlargement
Breast implant removal
Breast reduction
Breast uplift (mastopexy)
Ear pinning (pinnaplasty)
Eyelid surgery
Eyebag removal (blepharoplasty)
Face and skin treatments for men
Liposuction for men and women
Male breast reduction surgery (gynaecomastia)
Mole, cyst, wart and skin tag removal
Thigh and buttock lift
Tummy tuck (abdominoplasty) for Ladies and Gents
Other treatments include:
Aesthetic breast surgery
Dermatological surgery
Facial aesthetic surgery
Fine-line and wrinkle treatment
Liposuction Dermatological lasers
Prominent ear correction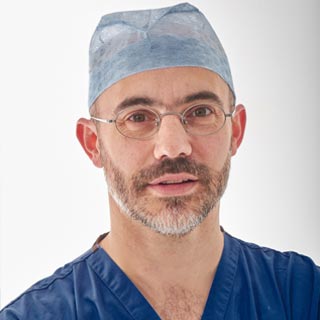 A little about Sam
Growing up in East Anglia he went on to study medicine at Charing Cross and Westminster Medical School in London. Sam's professional early years were spent training in 'plastic surgery' in London before returning to East Anglia to continue in Norwich and Cambridge.
Sam recently completed a master's degree in aesthetic plastic surgery and is currently a consultant at The Norfolk and Norwich University Hospital. Sam lives in Norwich with his family.
Learn more about our plastic & reconstructive surgery treatment
---
Or call, 01493 650706 to book your plastic surgery consultation in Bradwell