A.P.L Laser Treatment - Now works on blonde and grey hair
What is APL permanent hair removal?
APL is short for Accumulated Pulse Light and is possibly the most effective treatment currently available for the permanent removal of unwanted hair. It is one of the safest systems to use and causes clients less discomfort than the older laser hair removal systems. It works by focusing a controlled and filtered pulse of light to the base of unwanted hair, thus destroying the follicles and causing the hair to stop growing and fall out naturally - unlike older laser systems that vaporise the entire hair.
APL hair removal is safe and 100% free from U.V. light. It offers a proven long-term solution to ridding yourself of unwanted hair. The treatment is suitable for both men and women. Treatment can be carried out on almost any area of your face or body leaving you with smooth skin and no unsightly stubble-rash, dark re-growth or unsightly and painful ingrown hairs and our latest machines even work on blonde and grey hair.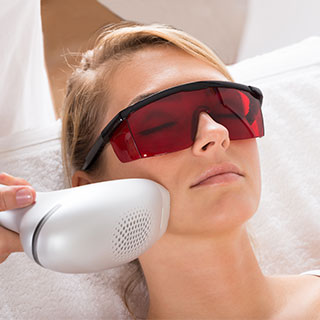 How does APL work?
Hair grows in cycles that last several months. Only hairs in a certain part of the growth cycle can be destroyed, so multiple treatments are needed to remove all unwanted hair. Everyone is different when it comes to the number of treatments required, typically 4 to 6 treatments remove all unwanted hair. In some cases up to 8 sessions may be necessary. Treatments are ideally carried out every 4 weeks in order to catch the optimum number of hairs in the growth phase.
Over a person's life time, hormonal changes will cause new hair to begin to grow so it may be necessary to have an occasional maintenance treatment to be free from these new random hairs.
Your therapist carries out the treatment at the clinic. By the time you arrive you will have already had a consultation to discuss the treatment and you will have made preparations before your visit. The main thing to remember is the area to be treated should be cleanly shaven and not be tanned.
A cold gel will be applied to the area to be treated and glasses are worn by the client to protect the eyes from the burst of bright light. The therapist will apply the treatment via an applicator head which is pushed gently against the skin. The treatment is non-intrusive and relatively pain free. As the pulse of light is delivered to skin, a feeling like an elastic band pinging against the skin is felt.
Your treatment will last between a few minutes and an hour depending on the size of the area to be treated. Post treatment, you will apply a moisturising cream to your skin and should avoid the skin being exposed to the sun.
APL has a positive effect on the skin as it stimulates collagen production and evens out the tone of sun damaged skin. Often after hair removal treatment skin looks and feels improved, there is a notable increase in the fullness of the skin and the appearance of Acne, scars, stretch marks, fine lines and wrinkles is improved. Treatment on skin where Psoriasis, Eczema or any other dermatological conditions are present should be avoided. Individual raised moles should not be treated; your therapist will apply a suitable cover to these at the time of treatment.
Once the course of treatment is complete, you will enjoy a smooth and hair-free body or face. No longer will you be burdened with the regime of shaving , waxing or plucking: say goodbye to stubble rash and ingrown hairs for good! Find a new confidence and be happy with the skin you're in.
Additional APL Skin Treatments
APL is also capable of treating other common skin conditions. By utilising the appropriate applicator head and adjusting the wavelength of light used, the following advanced skin treatments can be performed: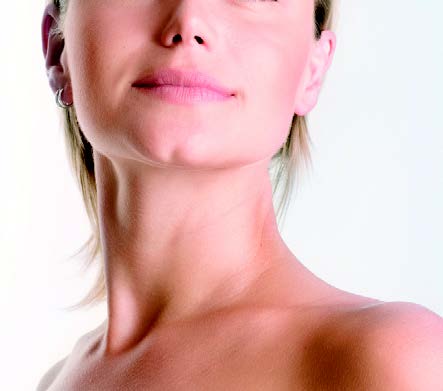 Skin Rejuvenation
Skin rejuvenation is ideally suited to the face, neck, chest and hands, where the sun damage is most noticeable. Skin tone is evened and sun damage is partly reversed; the appearance of age spots and sun-caused freckles are reduced. Collagen production is increased and the skin is plumped, looks fuller and more youthful, reducing the appearance of fine lines and wrinkles. Irregular pores in the skin are evened.
Initial treatment is recommended monthly for 4 to 6 sessions. Once optimum rejuvenation of the skin is achieved, a maintenance treatment is recommended every six month to ensure a lasting effect.
Treatment can reduce the appearance of a number of specific skin problems and conditions including; Acne, Rosacea, Birthmarks, Thread Veins, Age Pigmentation Spots and Sun Damage.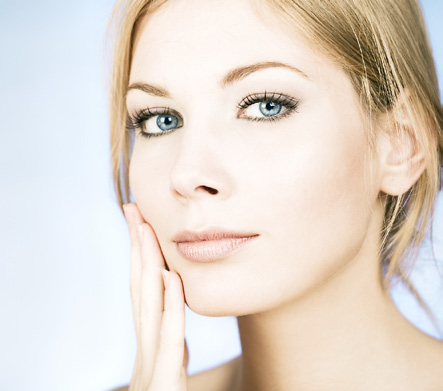 Acne Treatment
APL treatment can be programmed to reduce the blood supply to an over-active sebaceous gland, which in turn reduces the P-bacteria that contaminate the hair follicle, reducing inflammation and redness around the affected area. Initial treatment is recommended weekly until a noticeable reduction in the inflammation is seen.
Once cleared, a skin rejuvenation program is used to maintain the positive result. Underlying hormonal conditions can affect individual results, however most clients respond positively.
The Next Step...
If you would like to discover more about APL and its long term benefits for your skin, please visit the Reveal clinic for a no-obligation consultation.
Your therapist will be happy to talk through the results you can expect on your particular skin type, as well as discussing the treatment length and overall cost of the recommended treatment. You will have a chance to see the advanced equipment that we use and sample how an APL pulse feels on your skin. We are happy to answer any questions you may have regarding the treatment.
Permanent Hair Removal I Skin Rejuvenation Acne Treatment
We all have unwanted body hair that we would like to be free from, but whether you shave, wax or pluck, the hair never stays away for very long.
Benefits of APL treatment:
Safe and 100% free from U.V. light.
Proven long-term solution to reduce unwanted hair.
Suitable for both men and women.
Can be carried out on almost any area of your face or body.
No unsightly stubble-rash, dark re-growth or unsightly and painful ingrown hairs.

Learn more about our APL Laser treatment